Scottish vital homeless service celebrated with Alpha Solway 'People's Choice' award
Glasgow's Homeless Health and Asylum team honoured at Scottish Health Awards for crucial work throughout Covid-19 pandemic.
Glasgow's Homeless Health and Asylum team, part of the City Health & Social Care Partnership, has been recognised for its invaluable service to some of Scotland's most vulnerable people over the Covid-19 crisis.
The team, which provides health and social care assessment and treatment to critically vulnerable and complex patient groups across Glasgow, was named the winner of the Alpha Solway 'People's Choice', coming out top in a public vote at the Scottish Health Awards.
Launched last year by leading PPE firm Alpha Solway, the category included six finalists of critical care teams and volunteers who went the extra mile to care for patients in the face of the extreme demands of the pandemic.
The award recognised how the Homeless Health and Asylum Service changed its model of delivery at the start of the pandemic due to the rising numbers of homeless people and asylum seekers in the city.
The team worked tirelessly to provide the best possible patient care, helping to save hundreds of lives. As well as delivering vital medicine and Covid-19 and flu vaccines, the team provided a new outreach service for young people and clinics were set up offering wound care and addiction treatment.
Commenting on the award win, Service Manager at the Homeless Health and Asylum team Lisa Ross said:"We are absolutely delighted to have won this award and what makes it even more meaningful is that it was voted for by the Scottish public. It has been such a great boost for the team who have worked so incredibly hard during the pandemic.
"We work with a highly vulnerable patient group who historically would be considered 'hard to reach" but what we know is that if you take your service to the individual, and tailor it to fit their needs then you will achieve positive outcomes. We are extremely passionate about the work we do; we feel very fortunate to be able to work in this field, to engage with this patient group and be able to make a difference; none of which would be possible without the support and partnership model of Glasgow's Health and Social Care Partnership."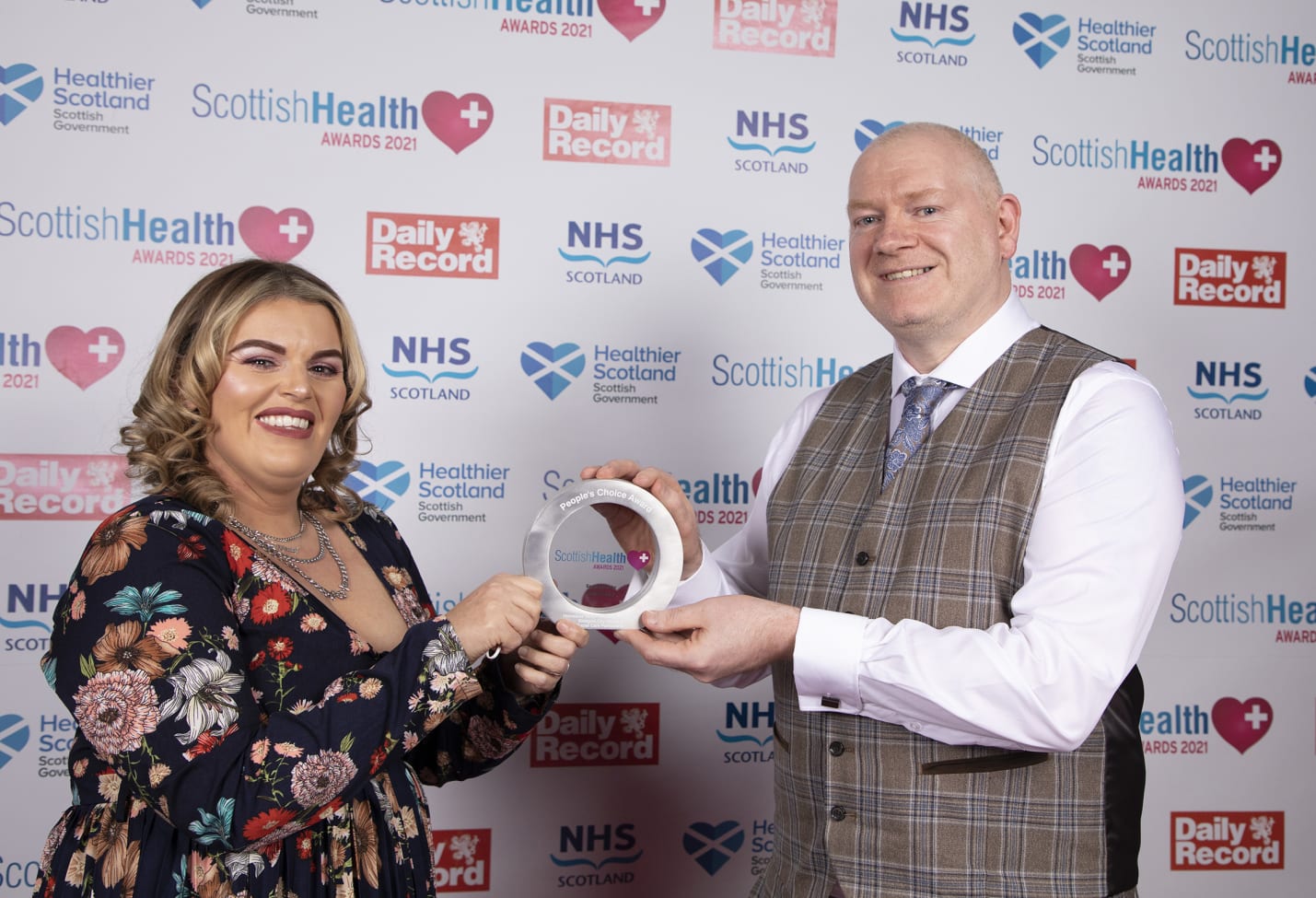 Globus Group Operations Director Sherree Gracie continued:"Hearing the stories of bravery and dedication from these finalists have truly been an inspiration to us all here at Alpha Solway.
"It is an honour for us to be able to show our appreciation for the incredible ingenuity and dedication these teams have demonstrated throughout COVID-19. Each finalist has shown a truly outstanding commitment to caring for their communities at this difficult time.
"Glasgow's Homeless Health and Asylum service is a worthy winner and the work that the team has done for some the city's most vulnerable patients is certainly humbling.
"Alpha Solway is proud to continue to support NHS Scotland as the pandemic remains, ensuring all frontline workers are protected."
Alpha Solway has been producing large quantities of high-quality FFP3 face masks, which offer the highest level of protection against viruses and bacteria for NHS Scotland workers, at its Scottish factories in Dumfriesshire throughout the pandemic.
Alpha Solway is part of the innovative technology company Globus Group which has over a 25-year history of producing PPE products for healthcare and industry.