Globus Group shortlisted for Insider's Made in the North West Awards 2021
Leading international PPE company Globus Group has been named as a finalist for Manufacturer of the Year in the North West Business Insider's Made in the North West Awards 2021.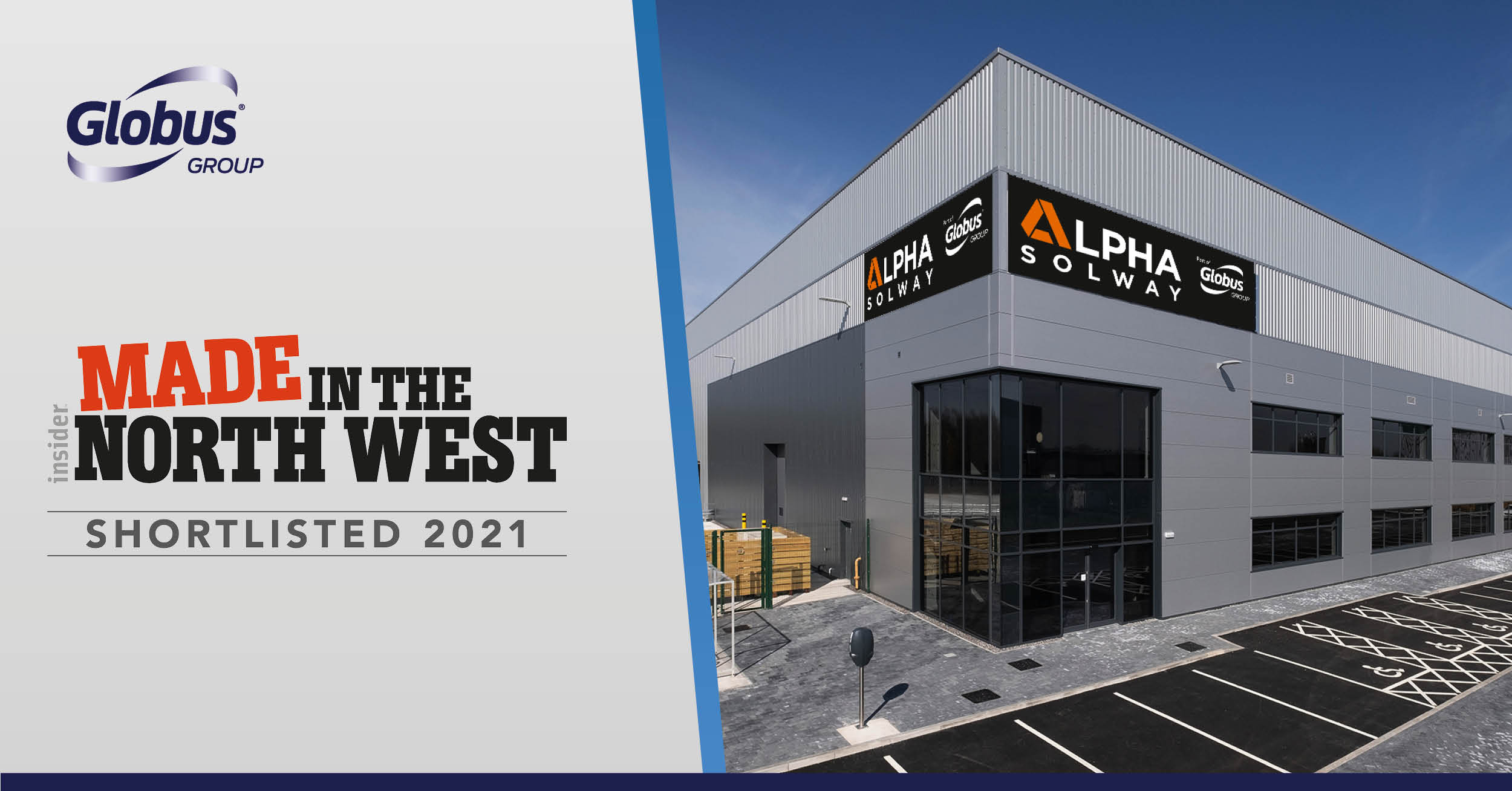 The annual awards recognise and celebrate enterprising and dynamic manufacturers across the region. The innovative global PPE firm has been shortlisted alongside leading automotive and industrial manufacturers in the Manufacturer of the Year (over £25m) category.
Globus Group has been recognised for its strong growth throughout the Covid-19 pandemic, delivered through embedded British manufacturing, which has been scaled rapidly to meet National demand. Creating UK resilience with reliability of supply and stable pricing has also led to significant UK job creation.
As a strong advocate of 'made in the UK' manufacturing and sustainable technology solutions, the Trafford-headquartered business, which has one of its four British manufacturing facilities in Golborne, Wigan, has committed to produce 75% of its PPE products for the UK in the UK, supporting the NHS, healthcare, front line services and industrial sectors.
These values have led to the company creating over 600 jobs and training places in the North West over the past year and in the months ahead it will recruit a further 150 people across the region.
Commenting on the shortlist, Haraldur Agustsson, Chief Executive of Globus Group, said:
"We're delighted to be on the Manufacturer of the Year shortlist for this year's Insider Made in the North West Awards. I am immensely proud of how our team has responded to the crisis and the small part we have had in helping during the COVID-19 crisis. Globus Group is not only committed to UK manufacturing, but we are also passionate about creating a vertically integrated supply chain with control and a positive influence on everything from raw material to waste management and the environmental impact of our products.
"We aim not only to be the largest and most efficient manufacturer of high-performance PPE in the UK but to replicate this success worldwide. With the exceptional levels of R&D, product development and our amazing team, I am confident we will succeed".
"Founded in Scotland in 1994, we have been firmly committed to the North West for two decades, our understanding of the community bolstered our belief that further investment and expansion in the region was a safe bet. And consequently, we have recently opened a new manufacturing facility in Golborne, creating over 600 jobs. Globus is all about finding innovative solutions and our ability to adapt makes us incredibly agile. By consolidating our supply chain and sourcing raw materials regionally, we are helping to make production more efficient and to deliver a sustainable, stable future for our customers and employees."